Schools we support
Nyaishozi Kindergarten
The kindergarten we support is located at Kajoto in Nyaishozi parish and currently provides the important start in the education process for some 48 children. Typically the children spend about two years here focusing on the basics, which, just like for our children, gives them a good start for when they move on to primary school.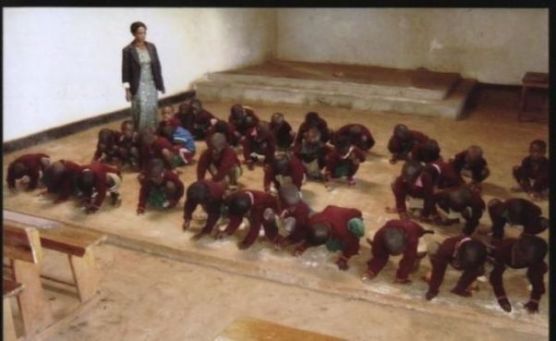 Kindergarten
The facilities at the Kindergarten are pretty basic as you can see from the photograph but many of the pupils who started their education here have progressed through the primary and secondary schools and we support and now have careers as Teachers, Engineers, Nurses, Administrators and successful Business people.
At present Action in Africa are paying the wages of the staff and in the recent past has provided funds to assist in the refurbishment of an old Church building, supplied 50 desks for the pupils and a milk cow and porridge cooking utensils to ensure the young started their day with some basic nutrition. This is particularly important at the moment, as drought has caused some families to suffer from malnutrition.
The success of the Kindergarten is only possible because we are able to pay the wages of the local Nuns and teachers who create an appetite for learning in these young students even though they do so in very basic facilities.
The help we are able to offer is only limited by our lack of available funds.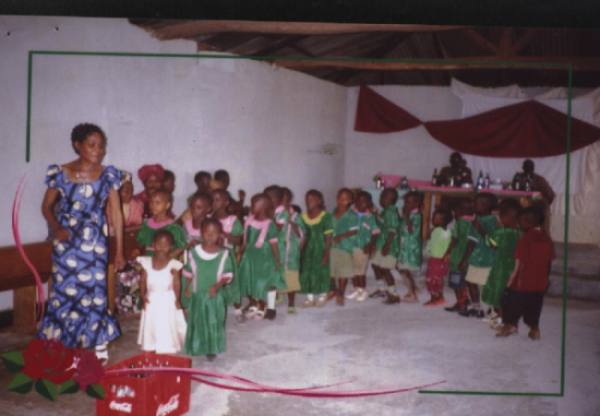 Kindergarten
Secondary Schools
Secondary school education in Tanznai is not free.We send funds twice a year to pay the fees to support the education costs of some 40 students. We carefully monitor their progress and when funds permit also send funds to enable capital projects to help improve the basic teaching equipment & facilities.
We have recently supplied funds to provide additional solar powered generation capacity at all 5 of the following secondary schools which allows students to continue to study safely after dusk and to use electronic teaching aids.
Follow the link under each school heading to read the latest annual report from the headmaster which together with individual student reports gives us the basic data we need to help guide us and our colleagues in Nyaishozi towards making sure our meagre funds are invested in areas/schools of most need.
Rugu Secondary School
Headmasters Report 2011-2012 (PDF file, 773Kb)
Thanks for Additional Solar Power (Image file, 274Kb)
Ihembe School
Headmasters Report 2011-12 (PDF file, 1.4Mb)
Ruhinda Secondary School
Headmasters Report 2011-2012 (PDF file, 1.2Mb)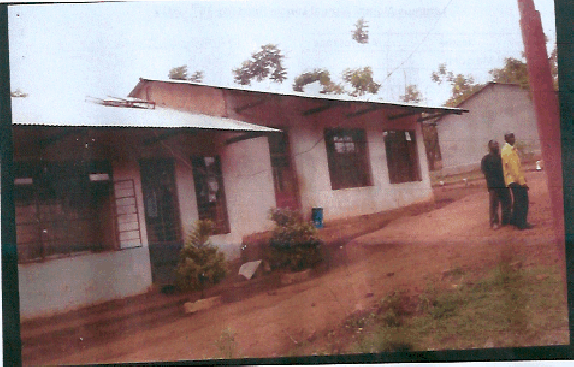 Ruhinda Secondary School
Kajunguti Secondary School
Headmasters Report 2011-2012 (PDF file, 1.5Mb)
Nyakasimbi Secondary School
Headmasters Report 2011-2012 (PDF file, 1.4Mb)