One-Off Projects
Whilst the roots of the charity are in education sponsorship, there are one-off projects that also need consideration from time to time. These projects are brought to our attention by the Action in Africa Nyaishozi committee, spearheaded by chairman father Vitalis. Our current funding priorities are illustrated below along with just some of our completed projects.
Current Projects
Repair of Water Facilities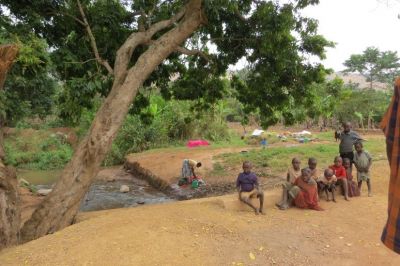 Kibogoizi villagers struggle to access clean piped water as the system is in disrepair Communities having access to clean water all year round is a constant challenge in Nyaishozi. Consequently, Action in Africa is considering the best ways to help ease the suffering wherever we can. Kibogoizi village, in particular, is experiencing a problem with its local water source. We are looking at ways to ensure that the villagers can access water by repairing old and broken pipes.
---
Building Project - Nyakasimbi Female Dormitory and Shower Block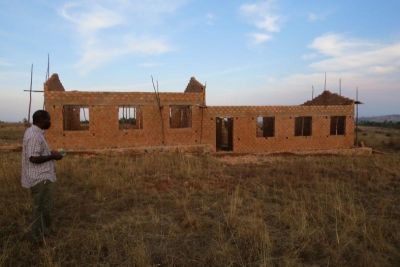 Father Vitalis surveying the Nyakasimbi Secondary School Female Dormitory Build A long standing problem for students, boys and girls alike, is the long distances they have to walk to get to school. Action in Africa has, in the past, constructed a dormitory and ablution block for the female students at Ruhinda Secondary School (detailed in past projects). Nyakasimbi Secondary School has already begun the construction of a dormitory, under the watchful eye of Father Vitalis. They have requested that Action in Africa help fund the completion of the project.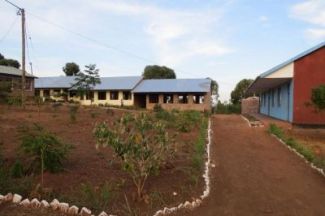 Nyakasimbi Secondary School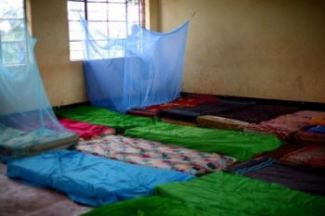 Make shift dormitory for the students at Nyakasimbi Secondary School