Health
Second to Education, helping to fund health programmes in Nyaishozi has always been a priority. Access to medical services has to be paid for in Tanzania and obtaining medical equipment and supplies is a constant challenge.
Nyaishozi dispensary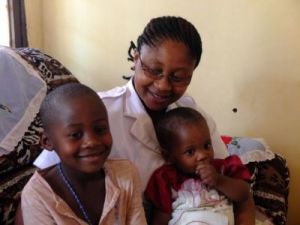 Rebecca with her daughters
Nyaishozi is fortunate in that it has its own dispensary and that is where we target our resources. Rebecca Didas, a former Action in Africa sponsored student, works there as a midwife. As a trustee of the Nyaishozi Action in Africa committee, she is well placed to advise us, through Father Vitalis (Chairman) on the medical needs of the local community.
Clinical Officer Frolian Buberwa
Nyaishozi dispensary has one doctor, one clinical officer (Frolian Buberwa), two nurses, two medical attendants and two lab attendants. They see between 40 and 50 patients per day.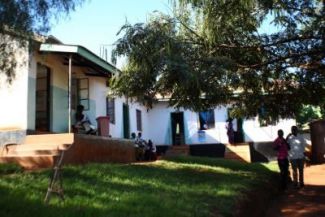 Nyaishozi Dispensary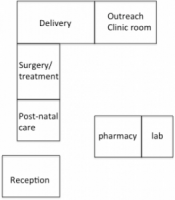 Dispensary layout
Current Projects
Days for Girls Feminine Hygiene Programme
On the back of the success of our initial feminine hygiene programme, we are currently searching for external funding to finance a Days for Girls training programme in Uganda. We would like to send three local Nyaishozi ladies to the Ugandan chapter of Days for Girls to be educated in the care of the feminine hygiene product. We will then supply the kits to be made up locally with our new teachers supervising and educating female students and women from the community.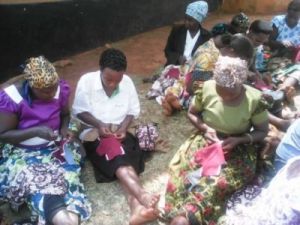 Local Ladies work on their DfG knickers at the local dispensary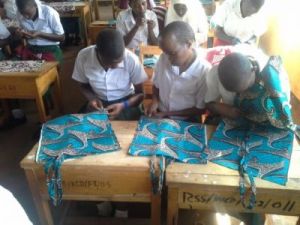 Students at Ruhinda Secondary School making up their DfG Knickers complete with washable liners
Upgrading Local Maternity Facilities
Rebecca Didas, the local midwife at the Nyaishozi Dispensary has worked hard with charity volunteer Cassi Henderson to summarize the shortcomings of the local ante and post-natal services in the area. As a result of Cassi's report (extract below) we are now looking at charities which donate ambulances to remote areas in third world countries and how to raise funds for much needed medical equipment:
Transport is a major challenge for running the outreach clinics for moms and babies, but even more crucial when it comes to emergencies during pregnancy that the dispensary is not equipped to handle and requires transport to the district hospital. A vehicle like an ambulance truck located at a central location such as Nyashozi dispensary could greatly alleviate some of this tension in the system.
There are a variety of opportunities to support the maternal ward at Nyashozi dispensary under Rebeccas Didas. Difficulties obtaining reoccurring supplies like tests strips and antibiotics stem from larger problems at a governmental level and would be difficult for AIA to address. On the other hand, one-off capital costs for pieces of equipment, like a blood pressure machine, a few thermometers, a fetoscope and/or delivery kit, could be a feasible option that would add significant benefit to maternal care at the Nyashozi dispensary.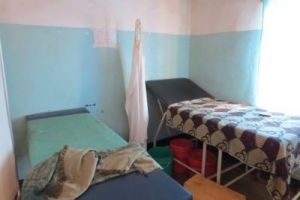 Maternity delivery room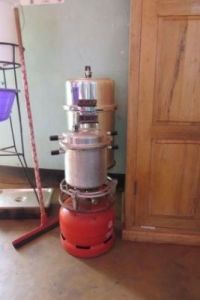 Sterilisation Stove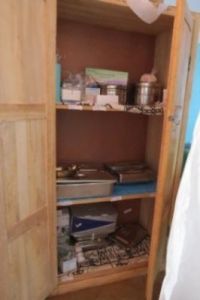 Maternity Cupboard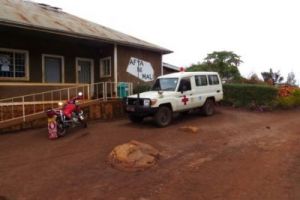 The sole ambulance truck for the entire Nyaishozi community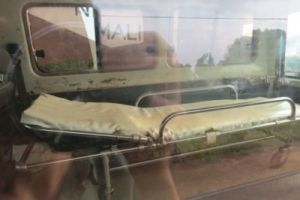 Inside the back of the ambulance truck