A Slice of Nyaishozi Life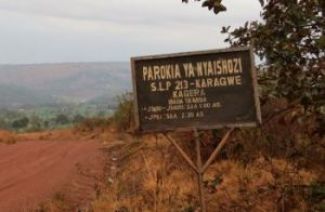 The nearest airport is Kigali in Rwanda – four hours away!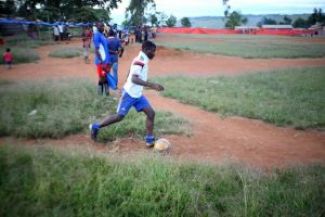 Football is the main sport in Nyaishozi and they have a very good team.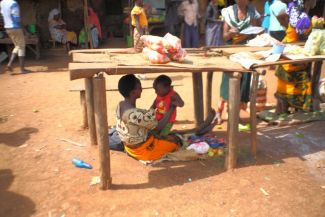 A shady place away from the hot sun on market day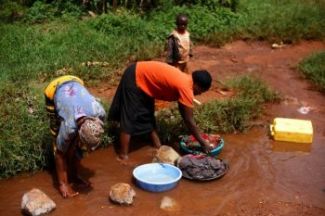 The ladies wash their clothes in the local stream, which is also used for drinking water – it might be a long walk back to their homes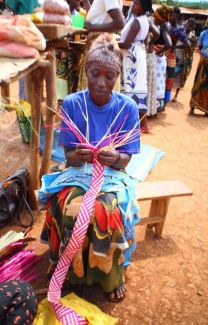 Belts for sale are made out of dyed straw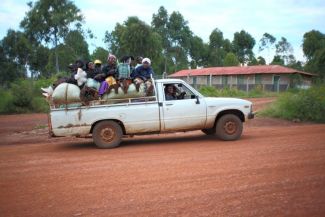 Sharing transport with foodstuffs and strangers is the only way to get about
Inquisitive local children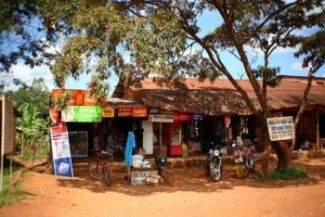 The Nyaishozi equivalent of the local Spar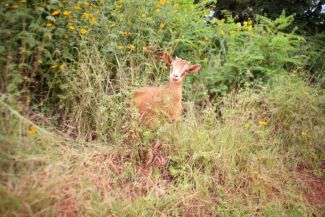 We think he's lost!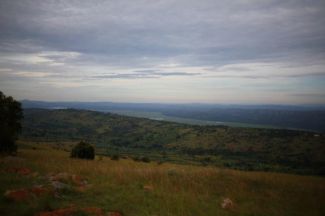 Nyaishozi View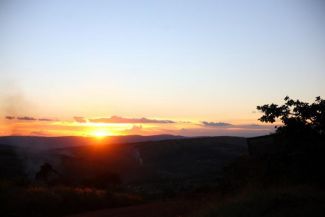 Nyaishozi Sunset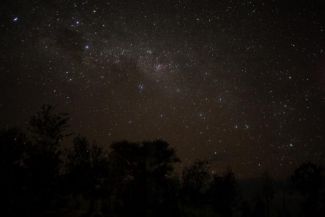 The Sky at Night
School Life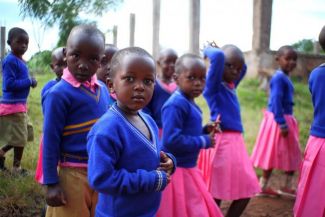 Nyaishosi Kindergarten Children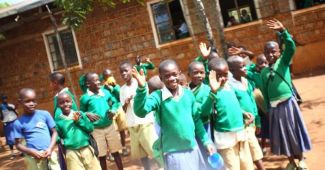 Hello from Nyaishozi Primary School Children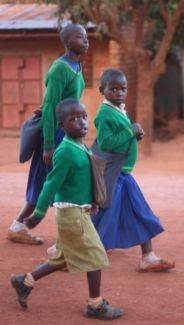 Albert Adrof, our youngest sponsored child, on his way to school – it's a long walk!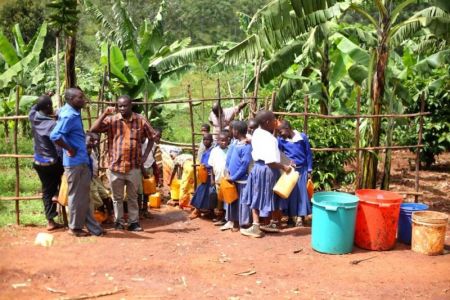 Schools which don't have enough harvested rainwater send the children to the nearest water pipe to collect water for the school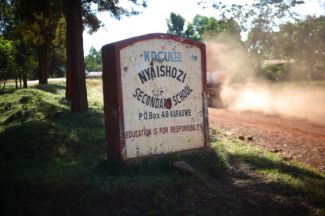 Action in Africa sponsors the private education of vulnerable young woman at Nyaishozi Secondary Boarding School.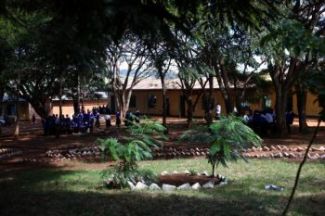 Nyaishozi Secondary Boarding School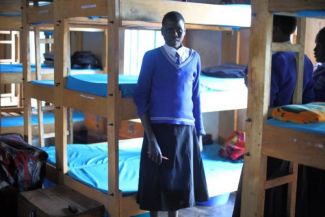 Bibiana Patilisi at Nyaishozi Secondary School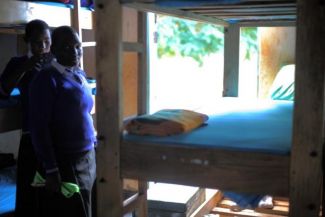 Jewels Philbert & Albina Alphonse joined Bibiana in 2016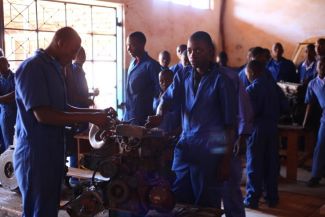 Uneducated mature students such as Efrat Shubira and Naiveth Almachius have an opportunity to study at Kagera District Vocational College.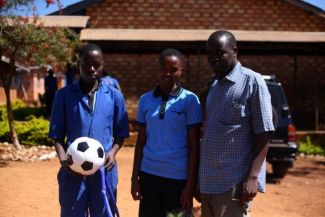 Efrat and Naiveth with Father Vitalis
A Snapshot of Time Spent with Father Vitalis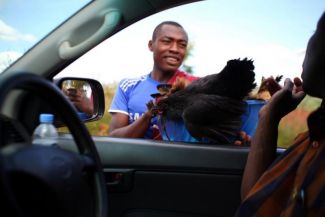 A neighbour flags down Father Vitalis (Chairman of Action in Africa Nyaishozi) on the way home to ask him if he'd like chicken for supper.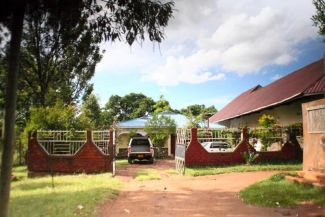 Father Vitalis' home.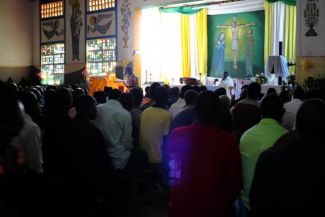 Sunday service is always well attended, with some of the congregation having to sit on the floor in the aisles.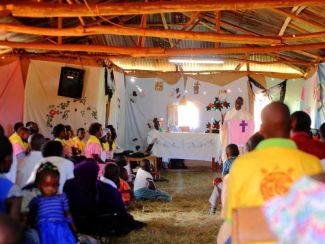 As the Nyaishozi community is spread over a vast area, Father Vitalis holds services at out stations, for parishioners living in remote areas.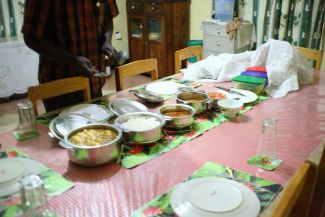 Father Vitalis took in two orphaned young women to cook and clean for him. They always prepare a delicious spread for him and his guests.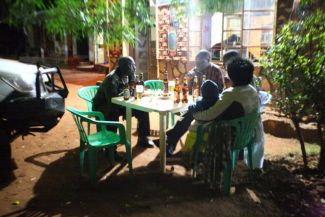 Paul Mubiligi, trustee of the Action in Africa Nyaishozi Committee, is pictured here (middle) with Father Vitalis (left) and Paul's wife and child. They are at the local bar.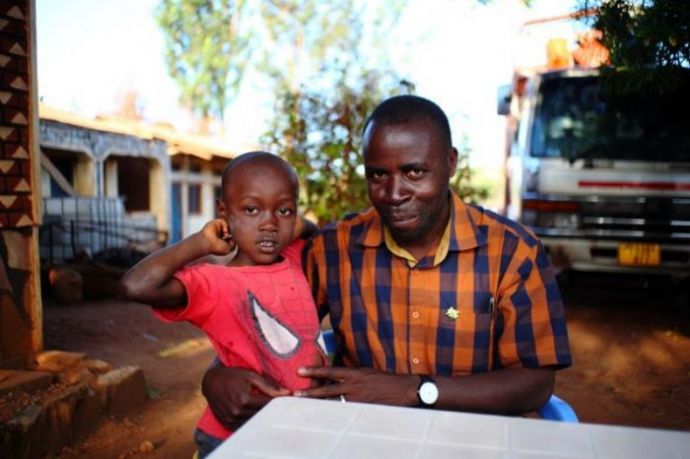 Father Vitalis with a young parishioner.