Volunteer Programme
If you are over 21 years of age and are available to travel to Nyaishozi, Tanzania then we would like to hear from you. Unlike other volunteer programmes, Action in Africa can tailor the programme to suit your interests and talents. If you are interested in spending time with our sponsored school children, working at the local dispensary or helping out with our feminine hygiene programme then please contact our team at actioninafrica.ashtead@gmail.com to find out more.
Successful applicants will require full vaccinations for travel to Tanzania, medical travel insurance and have to fund their flights. Travel inside Tanzania and board and lodge during their stay will be provided by the charity.
We are not accepting applications at this time.
Volunteers from previous years are Jiho Han and Cassi Henderson. Both Jiho and Cassi are former PhD students at Cambridge University and were keen to participate in our volunteer programme. The information and photographs they have provided the charity have been invaluable.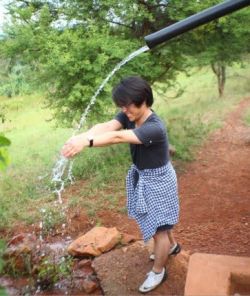 Jiho testing a water pipe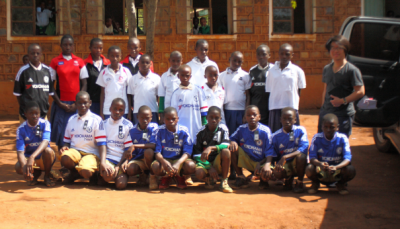 Jiho with Nyaishozi Primary School sponsored children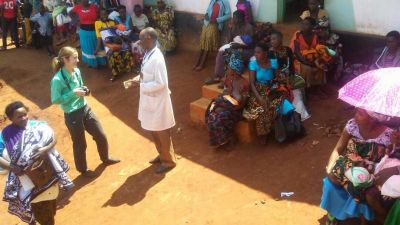 Cassi with Nyaishozi Dispensary clinic technician Florian Buberwa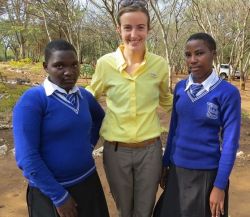 Cassi with sponsored students Albina Alphonce and Jewels Philbert