Fundraising and Events
Fundraising is a vital part of our work, providing money that is the lifeblood of the charity. Events held throughout the year also raise the profile of Action in Africa. Some of our sponsors fund the education of an individual child and it is great to be able to discuss the children and their progress face to face.
As a small, independent, volunteer led charity, we ensure that every penny raised in the U.K. is sent to Nyaishozi and put to good use. If you would like to donate please click on the link to our donations page for further information.
Upcoming events are always promoted on the website and in our newsletters. Regular fundraisers are highlights in our social calendar and include Burns Suppers, Barn Dances and Quiz Nights.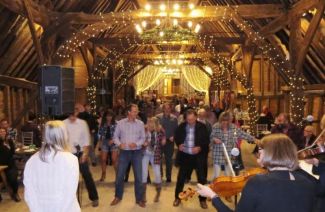 Barn Dance 2017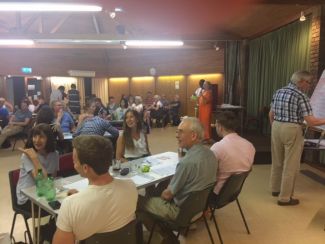 Quiz Night 2018
We are always looking for ways to raise money and have in the past, received donations from charitable trusts e.g. The Hilden Charitable Fund and the ERSF Foundation. The money donated by these organisations has been crucial to the success of our larger projects, such as the female dormitory and shower block at Ruhinda Secondary School and our Days for Girls feminine hygiene programme.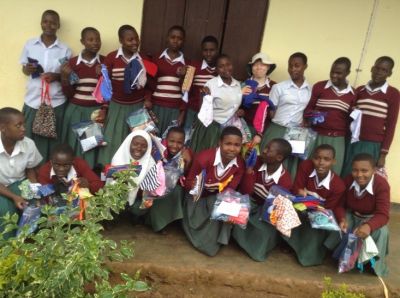 Female students outside the dormitory at Ruhinda with their Days for Girls kits