Quiz Night
Thank you to everyone who came and supported our Quiz Night on Saturday 4th February at St Michael's Church Hall. We were completely full and the atmosphere was buzzing!
Thanks to many generous donations we had a fantastic raffle which raised over £500.
We also had some art on display, by our ex-Treasurer Ray Quinlan, who kindly donated the proceeds from sales.
Overall we raised a whopping £1,700!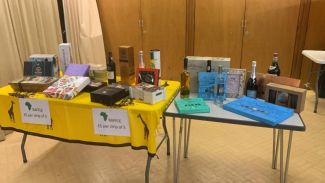 Quiz Raffle 2023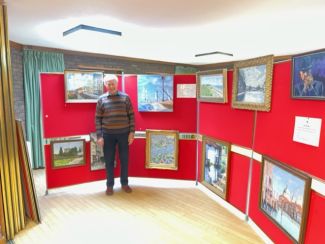 Ray with his art